Shore jig fishing has long been a classic of spinning fishing. This beautiful and catchy way of fishing for a predator is loved by both professionals and beginners who understand the basics of spinning fishing. And this is quite logical, because fishing with medium-sized jig lures is quite effective in any conditions.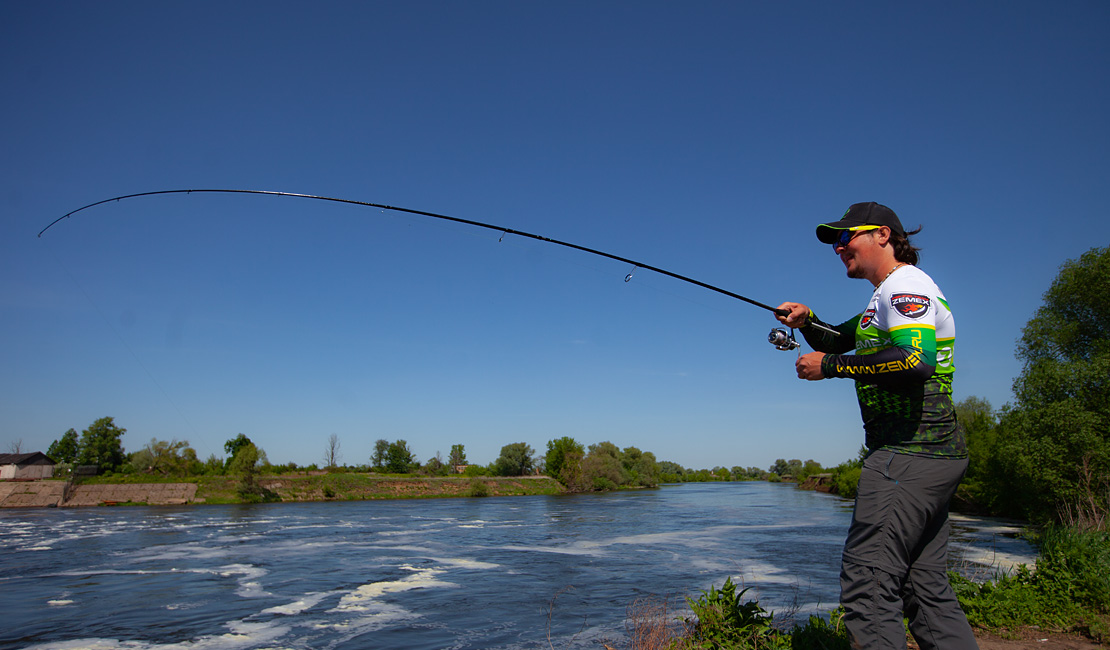 A lake, a small or large river, a reservoir, and even a small pond can lavish a jig lover with good catches. In memory will long remain unforgettable emotions experienced from the bites and playing the fish. But to make fishing successful, you need to carefully select the tackle and choose the most suitable lures for a particular type of predator. The first step on the way to the desired trophies will be the choice of rod, which will depend on a lot. In this article, we will look at the top three models of the ZEMEX Solid line and talk about their practical application.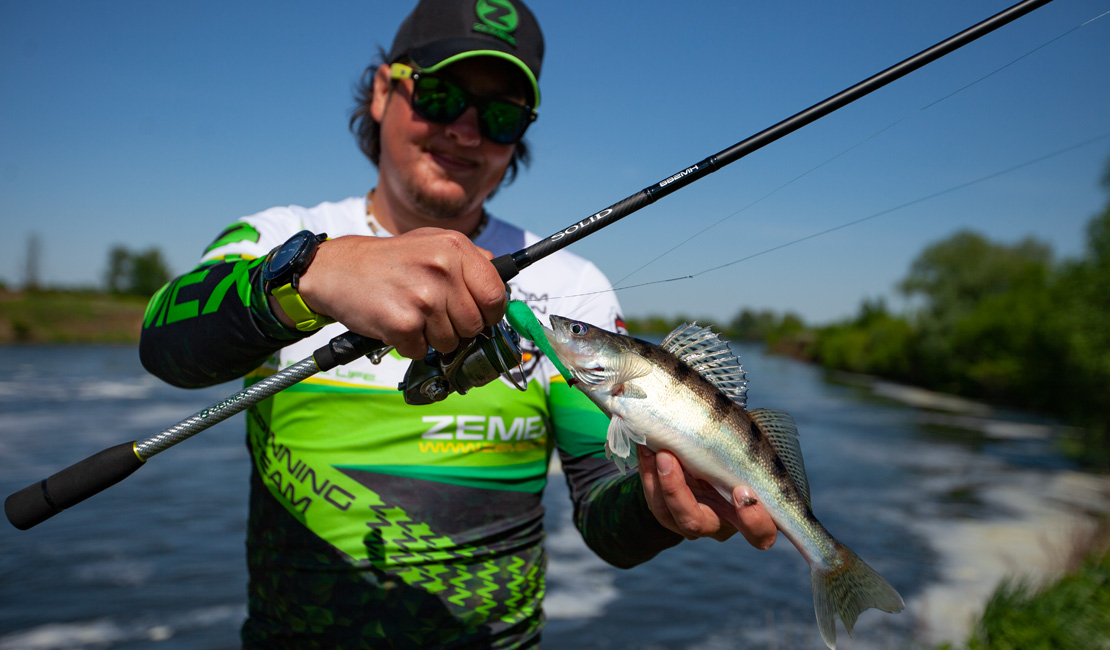 Let's start with the model ZEMEX Solid 862MN top test up to 28 grams. The wide test range of ZEMEX Solid 862MN will allow you to creatively approach the fishing conditions and apply various techniques. Here is an example when fishing occurs on a lake, small river or Bay with an average depth of 1.5 to 3 meters. The main object of fishing is pike. A small depth will not allow you to apply jig of 14-20 grams, which are the middle of the test range of this model, and the size of the fish can be quite large.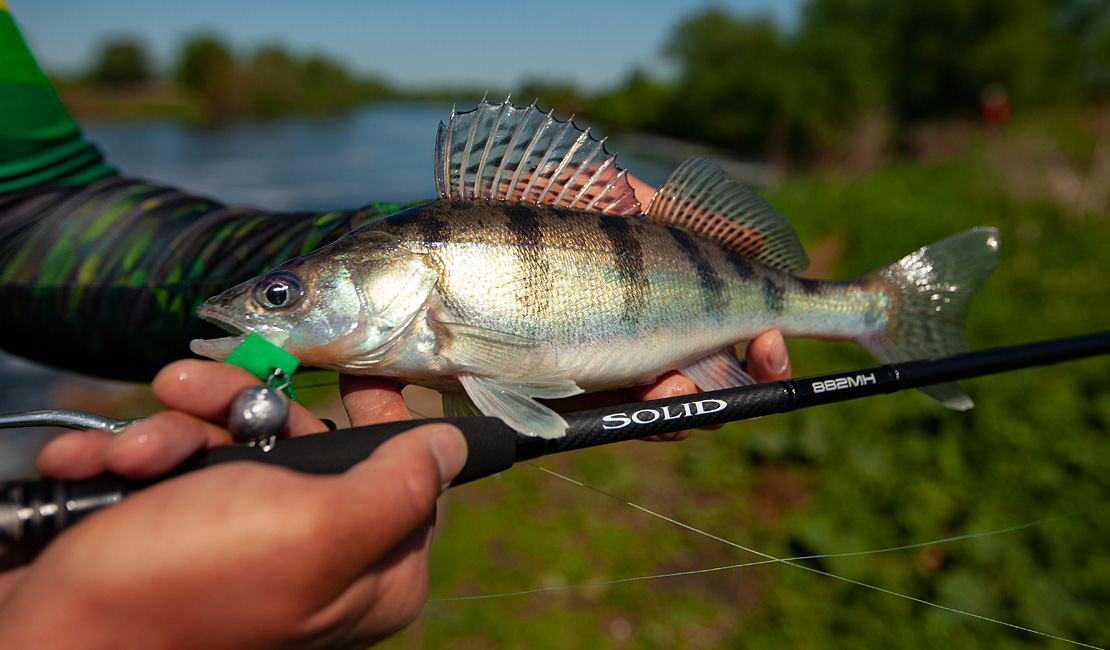 In this case, in practice, the use of big baits on 10 grams jig head has proven itself well. A jig of 6-7 grams and a lure of 3 inches will have enough volume for effective and relaxed animation. The sensitive blanc of ZEMEX Solid rods will allow you to control the bait at each stage of the ani,mation and make a hooking in time, and the power reserve will make it easy to cope with the fish. When fishing for fairly large baits, the hook can catch fish of solid size, there are often cases of catching specimens of more than 3-5 kilograms. The class of this model MH (medium heavy) will be very useful.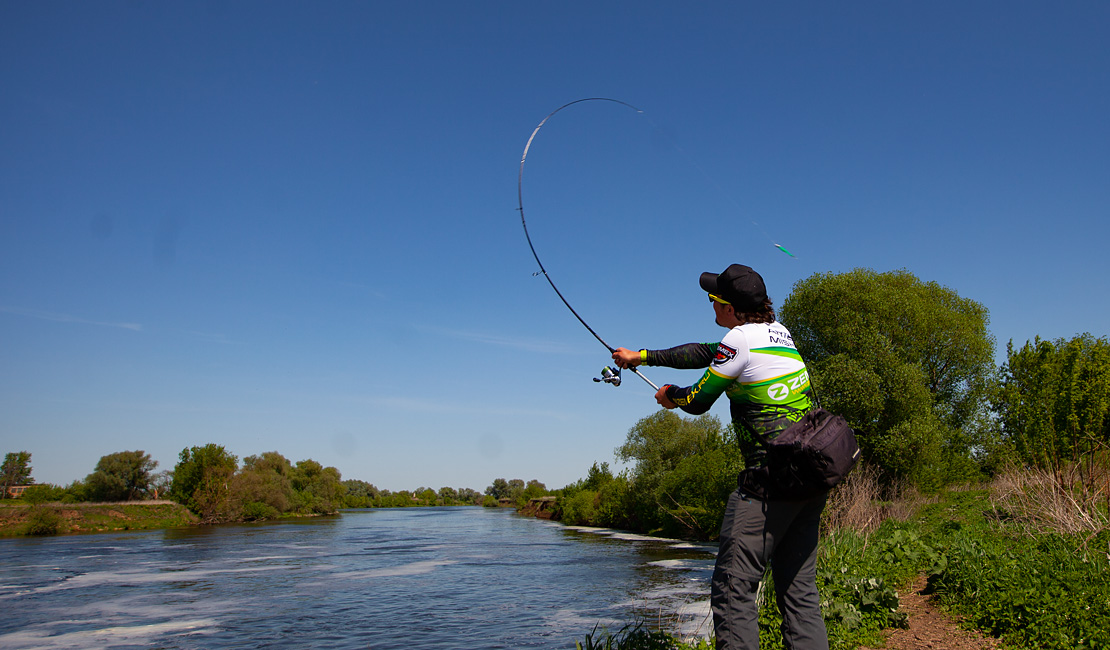 Anglers often resort to this tactic when catching cautious zander in places with plenty of snags on offset hooks, where the use of large jigs will inevitably lead to a hook. As for the use of jig baits weighing 14-24 grams, in this case, ZEMEX Solid 862MN fully reveals its potential. The length of the ZEMEX Solid 862MN (2.59 m) is quite comfortable even when fishing from a boat.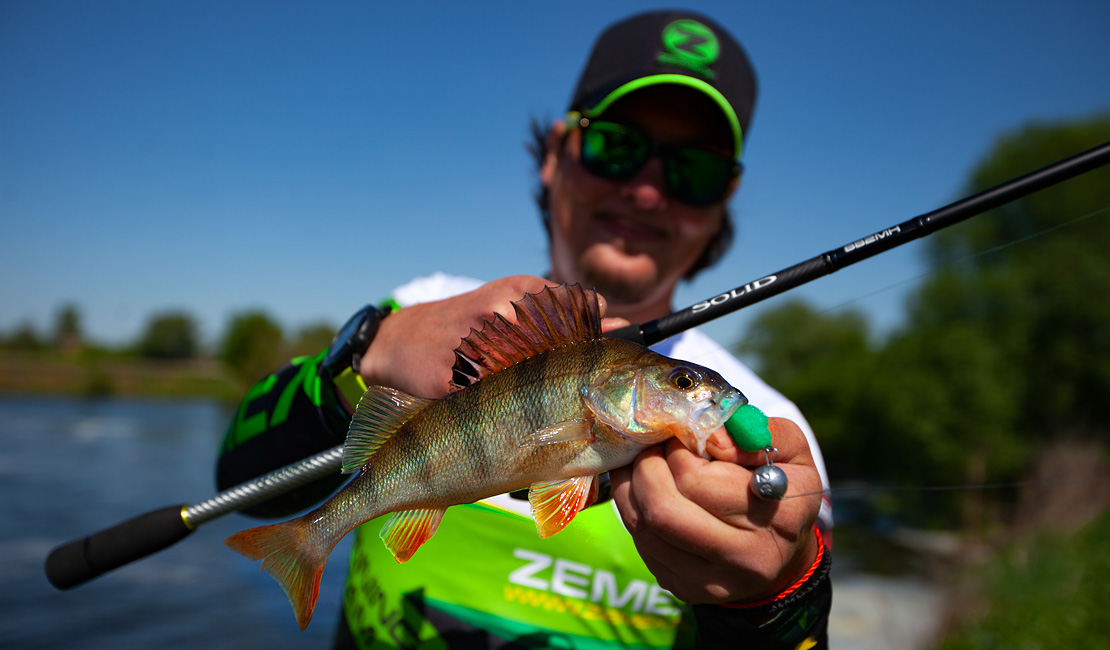 The next two models of ZEMEX Solid 882MN and 902H are designed for catching large fish in difficult conditions of large reservoirs, at significant depths, as well as at strong currents. During the spring flood, large rivers flood heavily. Then in places where the angler in the summer and autumn used to use lures with a jig of 18-20 grams, fast water just mercilessly sweeps them.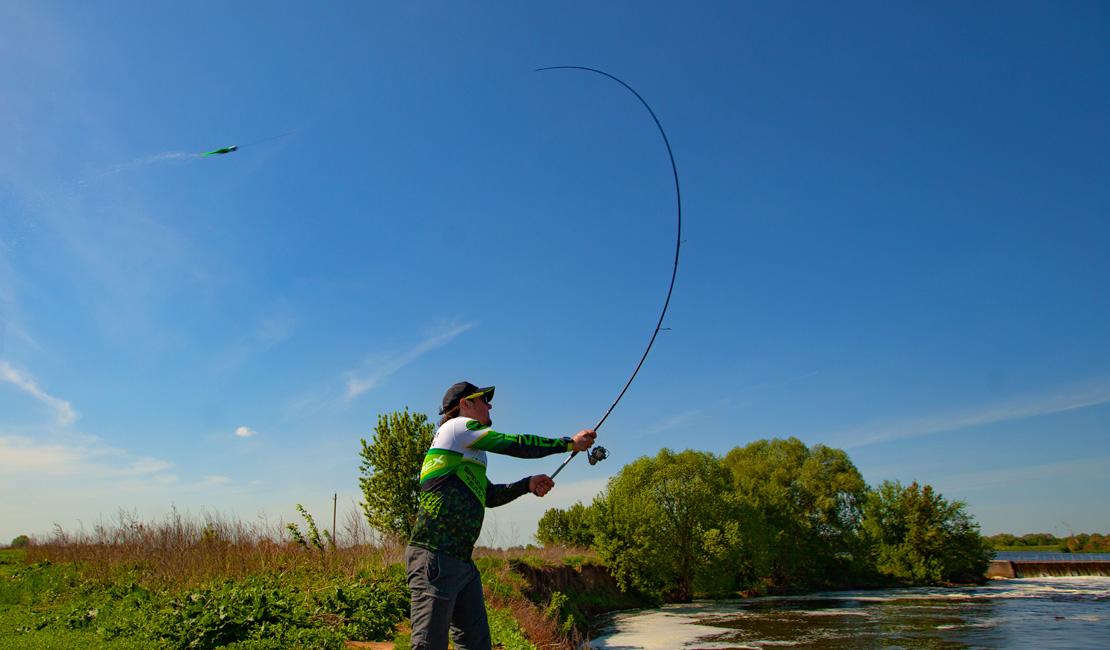 In conditions of a strong current, it is difficult for the predator to stay on the stream itself. It seeks shelter at the coastal edge, areas of reverse stream and other abnormalities of the terrain. Often such places serve as a spot not only for a medium-sized predator. In the spring, truly trophy specimens come to the shore, which during normal water levels disperse across the reservoir, and it is very difficult to find them.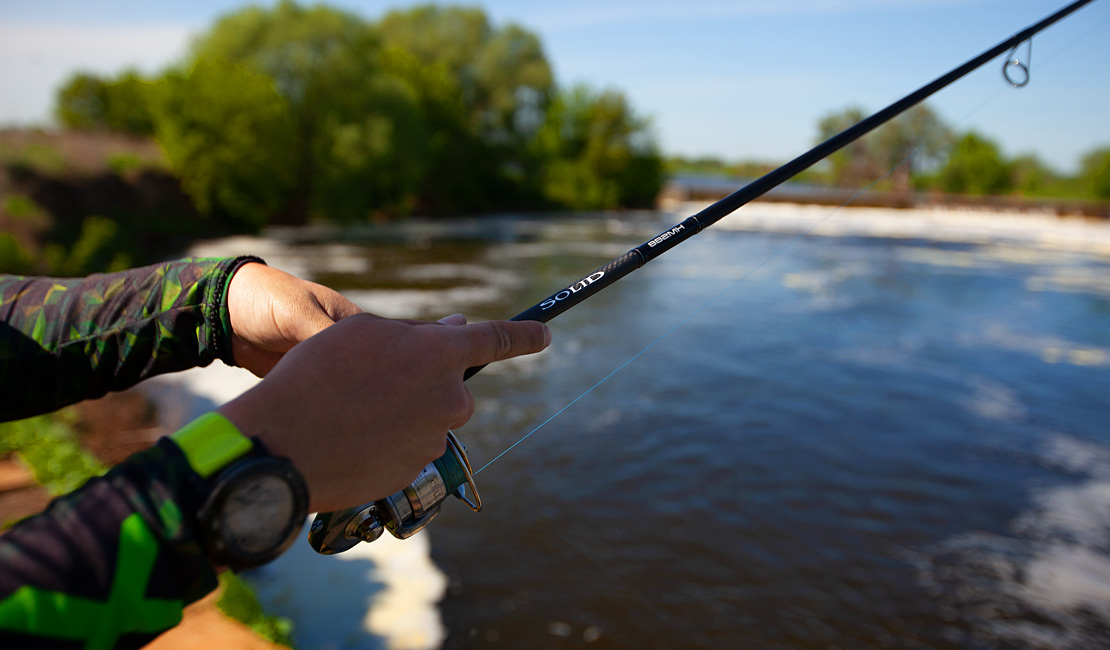 The flood often significantly distances promising places from the shore and in order to catch fish, the angler must solve a number of difficult tasks: cast the bait at the right distance, be able to control the animation, hook in time and cope with a large predator while playing the fish. In order for such fishing to become successful, you need to have in your Arsenal spinning rods of high upper tests, which have good sensitivity and high long-range properties.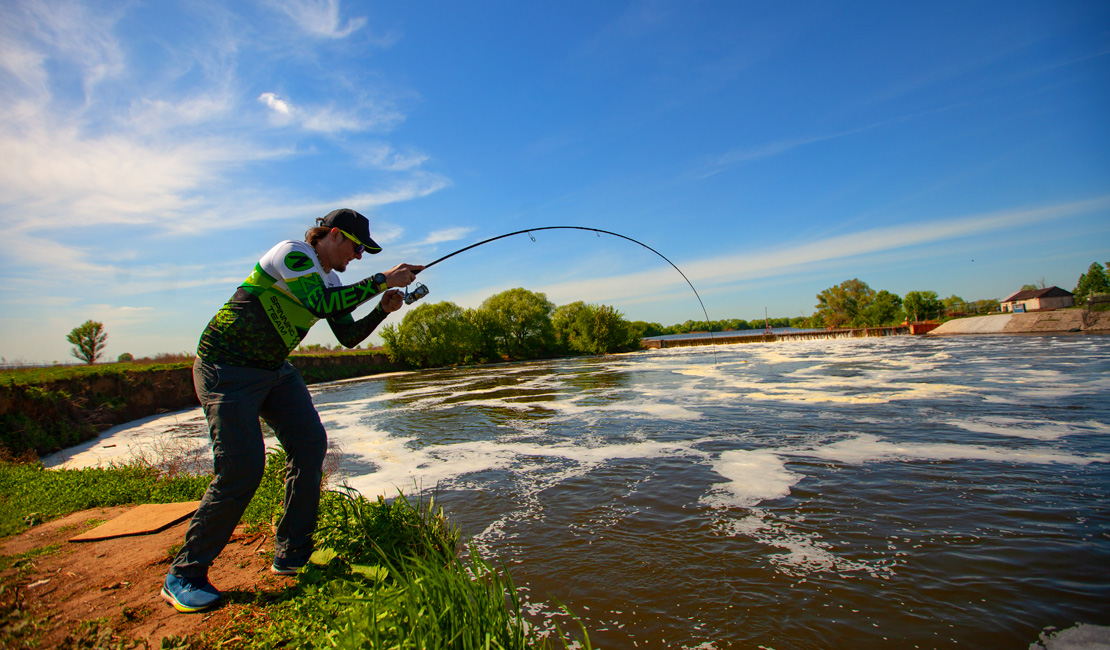 The ZEMEX Solid 882MN and 902H models are designed for just such conditions. They work well with both jig lures weighing more than 30 grams, and with heavy spoons. The high sensitivity of ZEMEX Solid forms will allow the angler to determine the moment when the bait touches the bottom in time and comfortably control the animation at each stage, which is one of the most important components of jig fishing in a fast current. The power reserve of the zemex Solid rod forms successfully works out the jerks of the cut fish, so even large specimens have a small chance of escaping.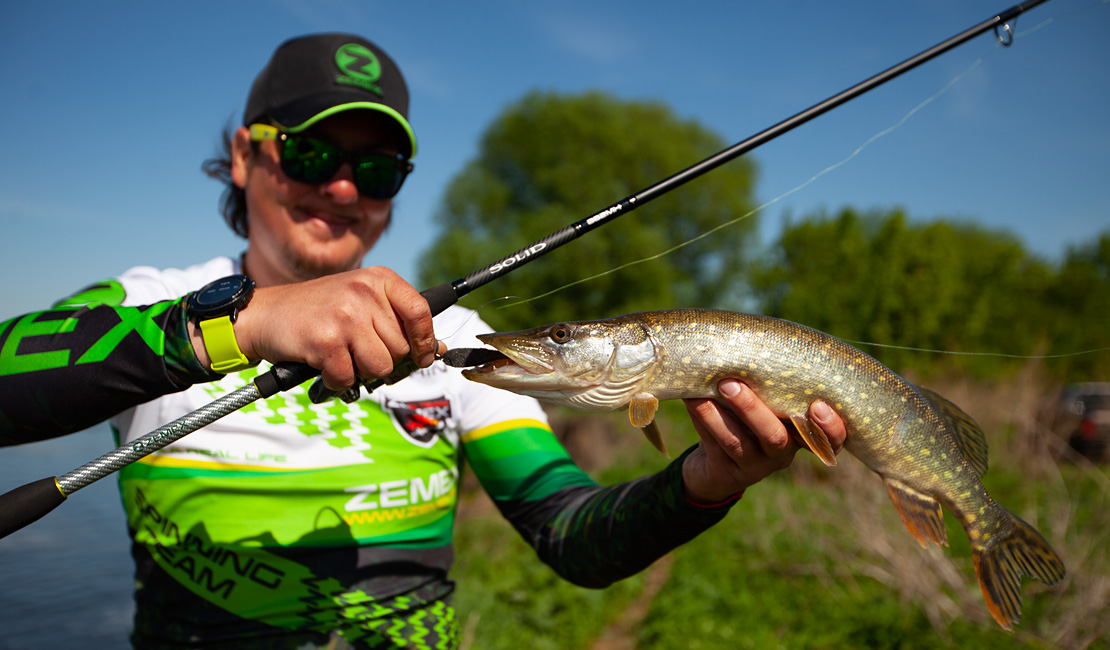 The ZEMEX Solid 882MN and 902H models (with a rod weight of 138g and 154g respectively) are well balanced, and even after many hours of fishing, the fisherman will not feel tired in his hands. The combination of length and action of these models implies a power casting, which makes it possible to deliver the bait to a decent distance, which is also highly valued among fans of ASP fishing. ZEMEX Solid 882МН and 902h should be powerful, balanced rod that allows you to do heavy jig fishing comfortable and effective..
Tell your friends about us: